About The Animal Rescue Front
Until there are none, save one. Through transport, education, adoption, and spay/neuter initiatives ARF is committed to ending the senseless killing of healthy, adoptable animals in the state of Mississippi. ARF focuses specifically on the communities of Madison, Jackson, Grenada, McComb, Hancock County, Vicksburg, and DeSoto, Mississippi.
Board of Directors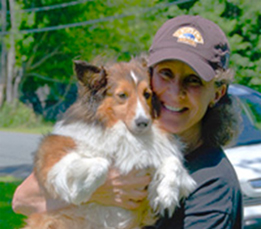 Chris McLaughlin
Chris McLaughlin's life's purpose became clear when the floods of Katrina receded. The toll the disaster took on the lives of the animals of the Gulf Coast ignited a passion and purpose that continues today. "ARF's work will live on because of the lives we met, the lives we saved, and the lives we lost." She lives on Cape Cod with a rescued Sheltie named Buddy, and two cats named Roo and Tee Tallulah.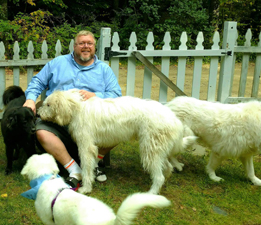 Nick Wright
Nick Wright lives in New Hampshire, with his wife, Kristine, and their two children, Henry and Olivia as well as four dogs, Bam-Bam, Little Bear, Boo and recent addition, a blind pup named Rosie. Bam-Bam, a Great Pyrenees, is the canine equivalent of Eeyore, and will happily keep any bare feet warm in the winter. Little Bear, a Border Collie mix, keeps the back yard free of chipmunks, squirrels and butterflies, while Boo, a Pyrenees/Komondor/Wolfhound is in charge of seeing off airplanes and helicopters. When not happily at home Nick is a partner and lead trial attorney for the New Hampshire law firm of Bouchard, Kleinman & Wright, P.A. He has been recognized by Martindale-Hubbell as one of the preeminent attorneys in the United States with an AV rating. He is a staunch supporter and advocate for responsible animal rescue efforts.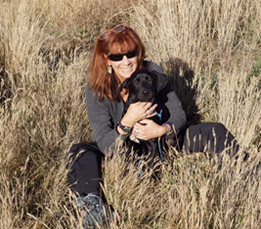 Jan Mitchell
Jan Mitchell resides in Boulder, CO and has been fostering animals for her local humane societies and rescues since 1991. She met Chris in New Orleans while doing post-Katrina animal rescue work and she has worked with rural farmers in a small village in Ghana since 2001 teaching gentle handling of their working animals. Eventually, and because of her continued work there, the government built schools in the village. The villagers have grown to understand that their animals live longer and work harder when they are treated well. She is dedicated to helping ARF continue finding homes and rescuing animals.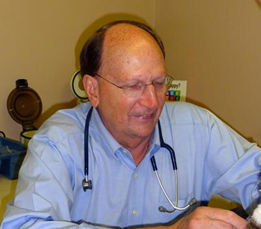 Dr. Troy Majure DVM.
Dr. Troy Majure DVM has been providing exceptional veterinary care for the animals in the greater Jackson, Mississippi area for decades. A staunch supporter of rescue efforts in Mississippi, Troy Majure has been providing much needed veterinary care to rescues and shelters as well.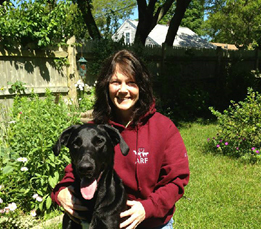 Lisa White
Lisa White has been ARF's MA Adoption Manager and Operations Manager since March of 2012. She works full time as a therapist on Cape Cod, as well as her animal rescue work. She loves working with animals and connecting people to new forever family members. She lives with her partner Eddie, and their ARF rescues, Maya the black Lab and her newest rescue kitty Zeta! Lisa became familiar with ARF by way of a very special Bulgarian dog named Sarka. Lisa has always loved animals and has been active in rescuing and aiding them in her community.

ARF Team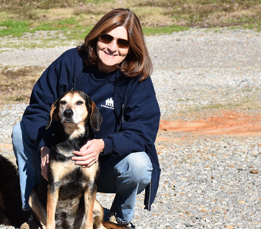 Sharon Stone Smith
Sharon is ARF's Mississippi Regional Coordinator, and has been working with us for close to two years. In 2006 while employed with AT&T she was a member of the community services group "Telephone Pioneers" that were looking for a worthwhile community project when a friend suggested helping the local animal shelter, a dismal place that had outdoor pens with no cover from the sun or rain. The project was a rousing success and opened her eyes to the plight of homeless and abused animals in Mississippi. She retired in January of 2014 to focus on rescue full time. Currently Operations Manager for In Defense of Animals at their Hope Animal Sanctuary in northern MS, she lives in the Delta with her partner Charles and a small herd of dogs that showed up and never left.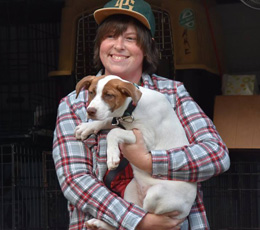 Ryan Anderson
Ryan Anderson lives in Meridian, MS with his partner of six years, their two dogs, Huckleberry Hound and Chowder; and their 5 cats, Pistachio, Hamlet, Gizmo, Berry, and Jack; as well as a foster or two, usually. Although an animal lover since childhood, Ryan just became part of rescue work in February of 2015 when he came upon a Pitbull mix mother and his three puppies and sought help from his local rescue after scooping them up. While volunteering with that rescue, he became aware of the efforts of Animal Rescue Front and so began his journey of long distance transporting.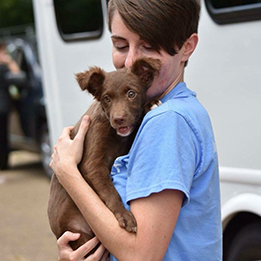 Missa Damiens
Missa Damiens, ARF transport driver, lives in Meridian, MS with her partner Ryan and their seven lovable furbabies. She spends her free time fostering animals and volunteering at her local animal rescue. As a lifelong animal lover, she has found working with animals and finding them loving homes to be a dream come true.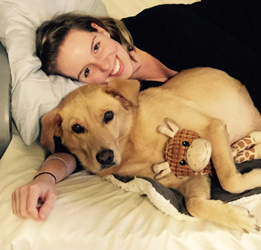 Danielle Archambault
Danielle became familiar with ARF in 2015 when they were suggested to her by a family member. In June 2015, Danielle and her boyfriend Ryan adopted a golden retriever/German shepherd mix whom they named Lola, and she completely transformed Danielle's life. By way of unconditional rescue dog love, Lola gave Danielle a purpose and pointed her in the direction of veterinary and rescue work. In Fall of 2017, Danielle will return to school to pursue a new career as a veterinary technician and follow her passion of helping animals find their perfect FURever homes.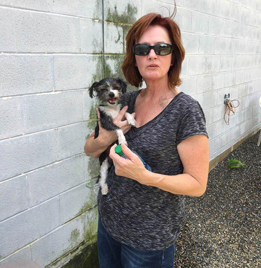 Victoria Salituro
Victoria has been volunteering with The Animal Rescue Front since the summer of 2015, as our Adoption Day Coordinator. She was inspired to donate her time after the loss of the family dog, Pinky, and takes great comfort and joy in sending off rescue dogs to their forever loving homes and families. Victoria currently resides in Marlborough, MA with her husband Francesco. She enjoys cooking, baking and entertaining. She also loves spending time with her children and her two grand puppies, Harper and Casey. She is truly touched by those who rescue, love and care for animals. She hopes to one day have a farm for rescues.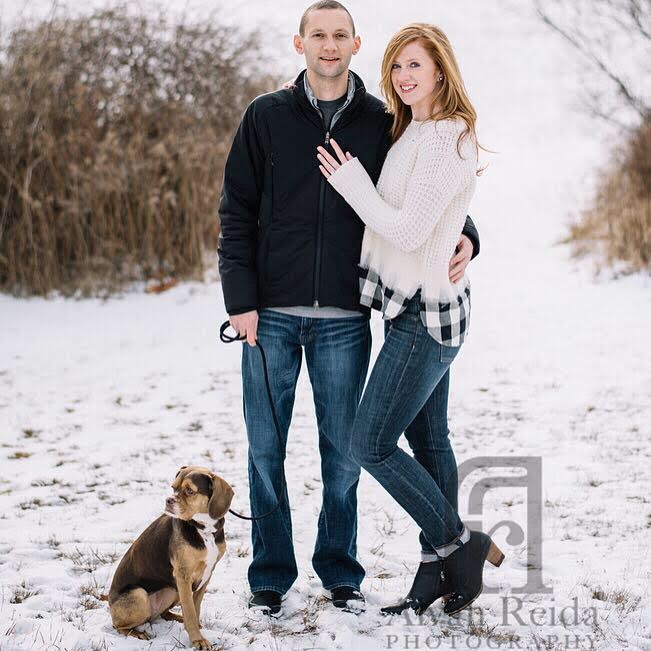 Albert M Wisialko
Albert M Wisialko, ARF's Accountant, works at A. Wisialko and Co., a successful accounting firm in Massachusetts. He has one rescue dog, Cosby, whom he rescued from the woods of Cosby, TN. He is married with one son and promotes the Animal Rescue Front's commitment to rescue animals in any way that he can.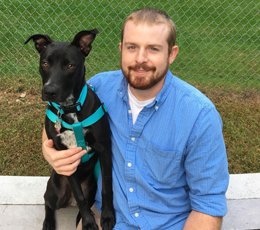 Travis Johnston
Travis Johnston, of Shelburne Falls MA, lives with his wife Nicole in their new home with their recently adopted ARF dog Lola, and their cat Chaquita. Lola is their first dog as a couple of over 12 years now. Travis had been working as a Web Systems Architect at an educational collaborative in Northampton when he first met Chris McLaughlin and was excited to find out that Lola was one of the animals being offered by The Animal Rescue Front. Travis, and his team at Creo Coding, are currently helping ARF with their existing website by providing help with content and feature changes.