About Our Kachka Fund –
The shelters we work with down south have significant financial challenges that seriously impact their ability to provide veterinary care for injured or sick animals. The Kachka Fund will help us continue to financially support our shelters so that their animals do not lose their lives simply because they are sick of injured. In 2015 ARF paid over $37,000 in veterinary bills for our animals
---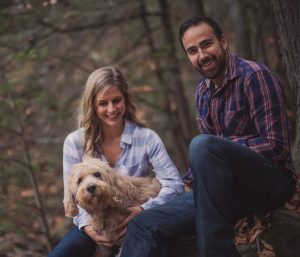 My husband Chris and I had always wanted a dog, but the timing was never right. Chris was in the Navy, and then worked shift work. I had a demanding job and a busy schedule. One thing became clear: timing would never be perfect, but the perfect dog might just be waiting.
We didn't pick the youngest dog. Kachka wasn't a puppy. He was four, found without a home somewhere in Mississippi. And in retrospect — we didn't pick him. He found us.
We expected that Kachka would fit well into our busy lives — we like hiking, the ocean, being on the go, being social. Kachka loved some of those things, sure, but he wouldn't run (and we're marathoners). He didn't move quickly. He wasn't interested in playing ball. What he relished most of all? Long, leisurely breakfasts. A lounge on the couch. A stroll through the woods enjoying the wind. He wasn't the dog to fit our on-the- go lifestyle. He was the dog meant to show us the joy in slowing down, in savoring the moments in between.
And after 3 short years of finding joy in life's smallest moments and minutes, we lost Kachka unexpectedly, his life cut short by a medical condition we didn't know about. We remember our final morning with him, his tail wagging as we took our time having breakfast together.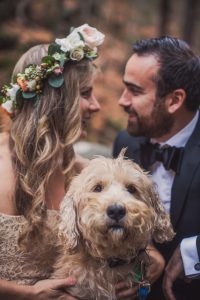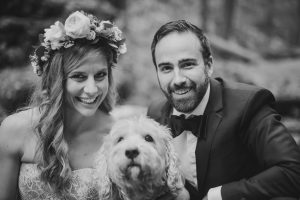 We are beyond thankful to Animal Rescue Front for giving our family the most wonderful gift we've ever received — a dog who helped us become a family, and a dog who reminded us what it means to truly live in the moment.
Our hope is that we can help other families slow down and experience life's everyday joys with a dog by their side, wagging their tail and expecting nothing in return.
Tatiana Kuzmowycz, Chris Mason & Kachka