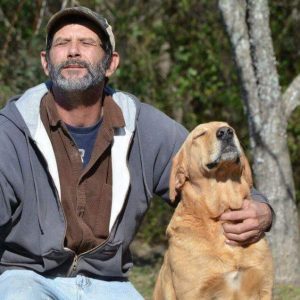 Charles Joseph. 1957-2017
On November 17, 2017 ARF lost a beloved member of our team. Charles was a father, a brother and the beloved partner of ARF's Mississippi Regional Coordinator, Sharon Stone. He was our friend.
Charles loved working with Sharon to save animals. He had a big smile and a bigger heart. He was good with a hammer and a wrench and he took care of our Sprinter van. He rarely missed loading a transport.
We all believe that The Rainbow Bridge needed an extra set of loving hands and that Charles is surrounded by the many animals he helped to save.
Forever in our hearts and in our continued work.
RIP